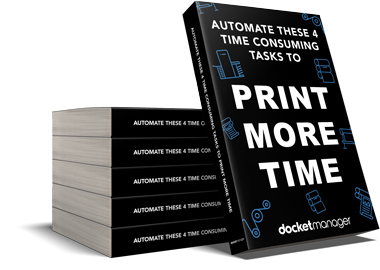 Automate These 4 Time Consuming Tasks To
Download the FREE e-book today!
Hundreds of Print Shops use DocketManager
---






---
Let's see if DocketManager is a good fit for you.
---
Streamline Your
Workflow
From estimating, to order-entry, to production, you need a solution that reduces the touchpoints and increases efficiency. It's important to maintain consistency while remaining flexible enough to tackle the curveballs that this industry will throw at you. DocketManager provides a solution to all of these challenges by offering a suite of fully integrated tools that work seamlessly together, ensuring that you are keeping manual intervention to a minimum, and digitizing your world in an enjoyable way!

"There is no doubt that Docket Manager is built with the print shop in mind. As the owner of the company, I wouldn't want to think about running our print shop without DocketManager."
Calvin Frey
Innovative Designs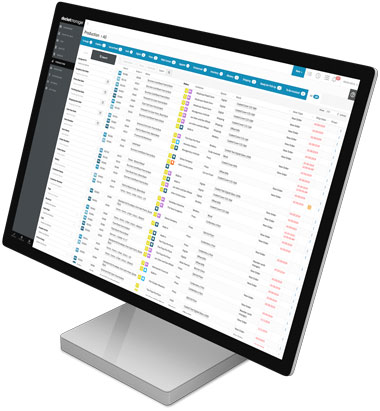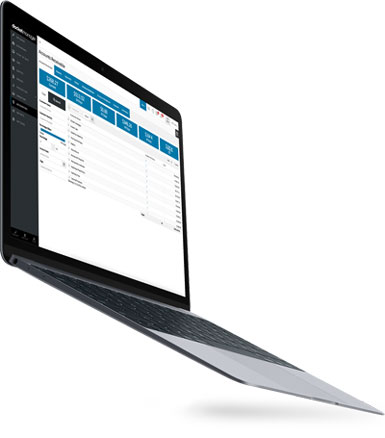 Power
Simplified
There are a lot of platforms in the world of print management providing tools for businesses to succeed. However, what good are the tools if they are too complex to use? DocketManager has taken the complexities and made a platform that is simple and easy to use. Why? Because we believe that no matter the size of your company, or the variety of complex jobs your company may produce, using a print management platform shouldn't be over complicated. And, if a simple platform that handles complex ideas isn't enough, we've also got our first class Onboarding & Customer Success teams with experience in the print and training world to ensure you and your companies success with DocketManager.

"DocketManager is so easy. I just hired a person with lots of customer service experience, but no printing experience. I had no worries because DocketManager is simply common sense. My new hire worked in production for 3 days, then started on DocketManager. 7 days later she is estimating, entering orders, shipping and invoicing."
Joe Farage
Buffalo Design & Printing
Unmatched Customer Support & Training
There is no bigger satisfaction than seeing every one of our clients experience the full benefit of our system. We love helping companies in this industry because we were once just like you! With over 70% of our team members having experience in the print and graphics industry, we are very well suited to help you achieve the full value of our solution! We love to help, because we know exactly what you're going through and we know what you need to be a great success.

"The implementation was easier than the upgrade of our last software. We have top notch service helping us through the entire process. DocketManager is software you will not outgrow. It is constantly being updated and features added."
Tina Hooper
Hooper Printing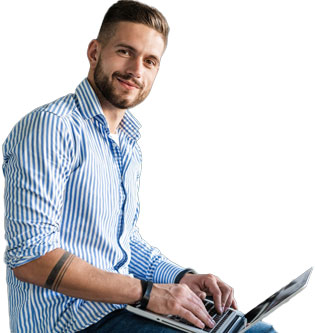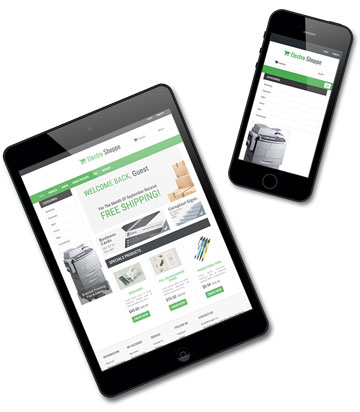 Fully Integrated
MIS and W2P
DocketManager offers a true two-way integration between our cloud based MIS and W2P products. What does this mean for you? No more maintaining two separate systems, because the MIS & W2P operate from the same system. Keeping these solutions updated is simple, and getting your storefronts created is a breeze. Once you see how easy (and profitable!) it is, you'll be wondering why you haven't pushed to get all of your clients ordering online sooner.

"DocketManager is the software to go with for the future of estimating, order creating, on-line ordering, invoicing, marketing, etc... IT DOES EVERYTHING you will ever need."
Tim Aucoin
KKP Calgary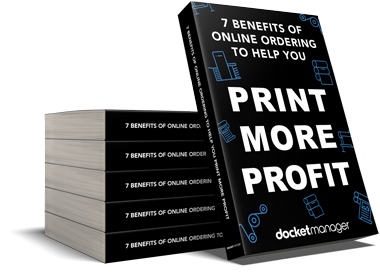 7 Benefits of Online Ordering To Help You
Download the FREE e-book today!
---
Stay Updated!
Subscribe to stay updated when we make new posts!